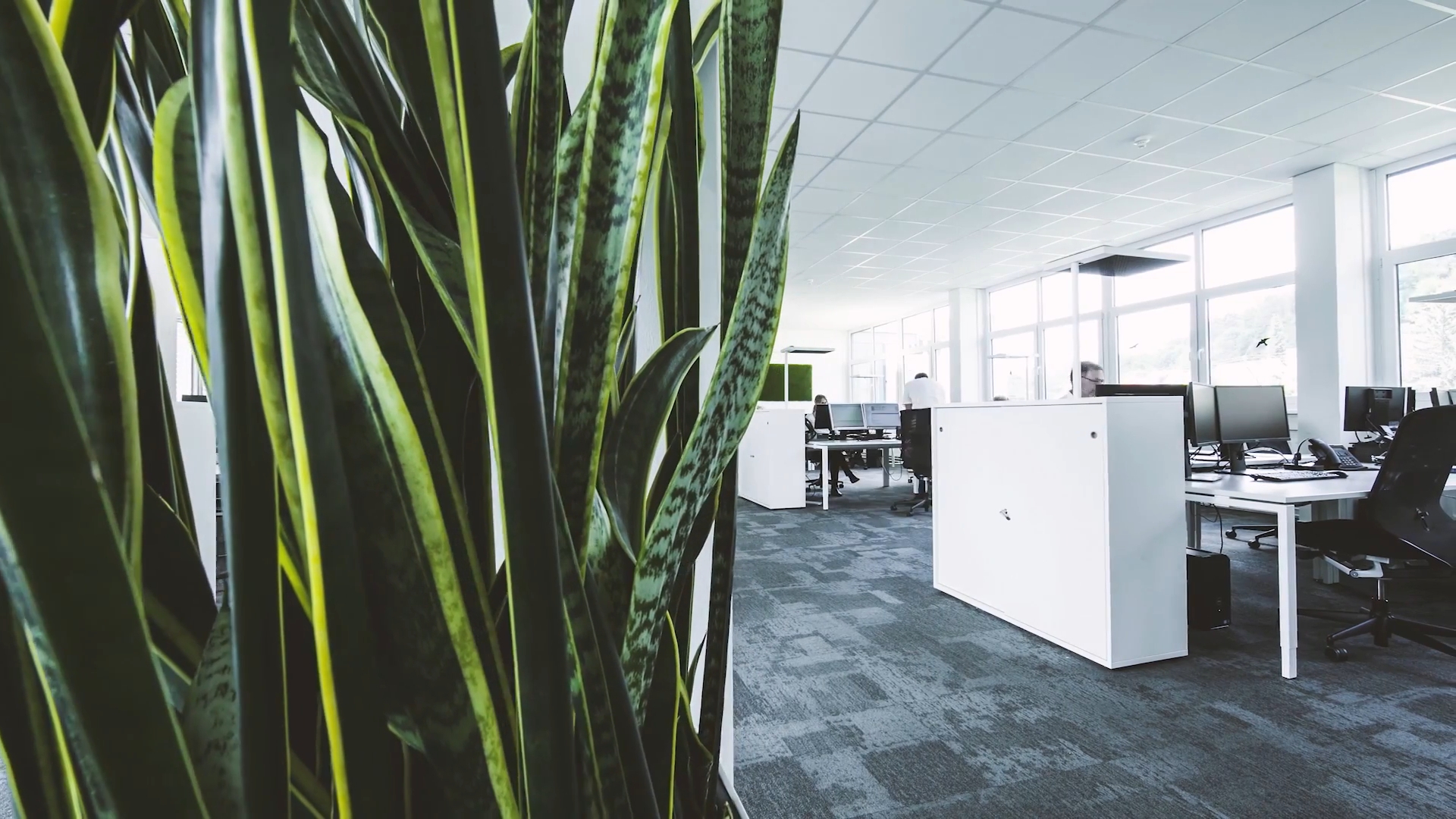 Accredited Testing Laboratory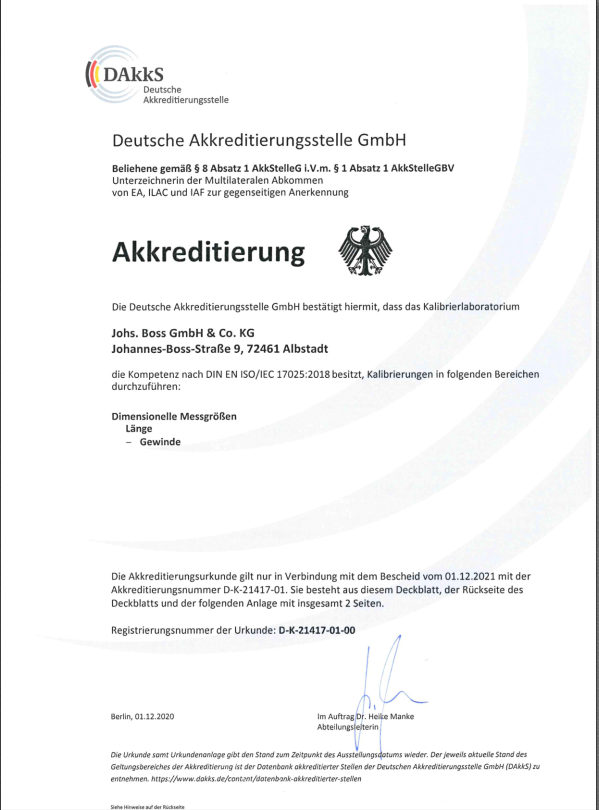 02.02.2022
JBO is now an accredited testing laboratory for thread gauges
Efficiency through innovation
Since 01.12.2021 JBO is a calibration laboratory according to DIN EN ISO/IEC 17025 which is accredited by DAkkS for the calibration of thread gauges, cyl. thread Ø 3 - 100 mm, pitch 0,5 - 6 mm, Option 1.
With the accreditation, which represents a central and international proof of competence, we commit ourselves to process our calibrations according to documented processes validated by the German Accreditation Association (DAkkS). Our employees are continuously trained to master all measurement tasks according to the current state of the art in order to permanently guarantee qualified support for our customers.
Accreditation is a basic requirement for all customers who have IATF 16949 certification. This
standard requires accreditation for all external laboratories. As a rule, all test and measuring equipment for accuracy-relevant applications must have a calibration certificate issued by
a DAkkS-accredited calibration laboratory.
A significant advantage of the accreditation of JBO is the shortening of the procurement time of the test equipment. This is increasingly becoming the focus of attention. JBO offers with its service "everything from one source" the possibility to purchase thread gauges directly from the manufacturer in combination with a calibration from a DAkkS accredited calibration laboratory. This means that no other party is required when procuring new test equipment. This results in a procurement time for thread gauges in stock of three working days.
You can find the flyer for accreditation under the following link:
https://www.johs-boss.de/images/service/downloads/prospekte/flyerdakks2022.pdf
You can find the accreditation certificate under the following link:
https://www.johs-boss.de/images/service/downloads/zertifikate/dakks2022.pdf
Sie sind bereits bei unserem Newsletter registriert. Möchten Sie Ihr Abonnement ändern oder kündigen? Klicken Sie hier!