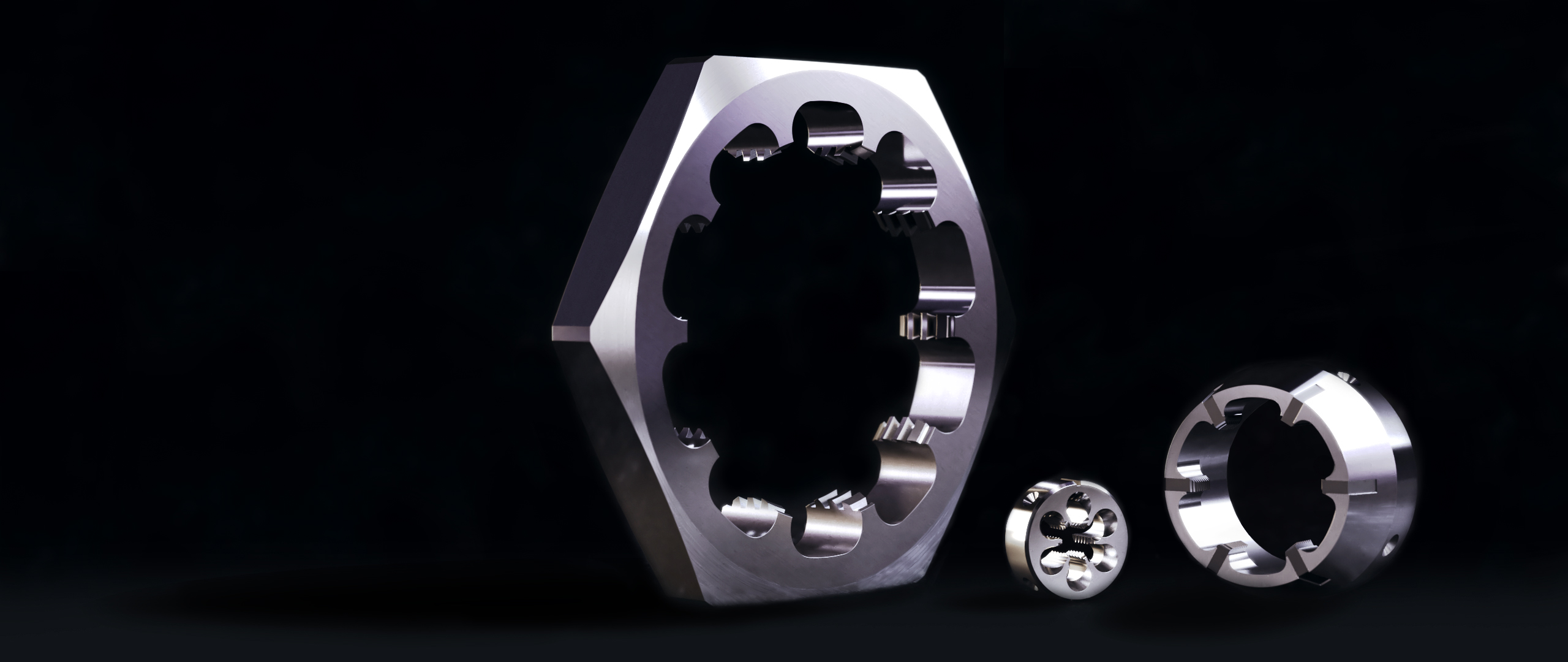 JBO High Performance
Thread Cutting Dies
100 years of technical know-how
The high performance thread cutting dies constitute the core product of JBO. For more than 100 years, the technical know-how of countless employees has been incorporated into this product. Thereby these high performance tools have been improved and the number of variants rose. This is reflected in the quality of the cut thread, in service life and of course in the special geometries for different materials . All together ensures the optimal use of the tools at our broad range of customers, contributing significantly to their success.
General advantages of JBO Precision Thread Cutting Dies:
JBO is the leading European manufacturer of thread cutting dies
Unsurpassed surface finish of thread flanks and cutting edges
More than 10,000 sizes and types of dies kept in stock for all kinds of threads ranging from 1 to 250 mm diameter
We can supply HSS, HSSE or carbide thread cutting dies, matched to the particular workpiece material and application in each case
Far-reaching experience in the range of special threads
High-tech Carbide Thread Cutting Dies
alternative Carbide-Tipped (brazed):
These cutting dies have been tried and tested for cutting speeds up to 100 m/min. We will gladly carry out trials with still higher cutting speeds where machines have the requisite capability. The far greater tool lives and cutting speeds were achieved with dry machining, thereby facilitating the recycling of the chips produced. These dies are mostly used for working brass, gun metal and bronze.
JBO solid carbide dies are equipped with a thread relief grinding. Thereby the cutting torque is reduced and the tendency to cold weld is eliminated. The durability is 15 to 30 times higher than with a HSS-cutting die. They are therefore out standingly cost effective. We manufacture carbide thread cutting dies in solid carbide version or alternative carbide-tipped (brazed) for threads from approx. 16 mm dia. upwards and for pitches from 1 to 2.5 mm or 11 to 24 tpi to DIN EN specifications. Bell form type dies and special size dies to suit customer requirements can also be supplied. For carbide G and R series pipe thread dies see pages 145 and 153 of the catalogue.
Higher cutting speed
Multiple tool life
Reduced tool changing costs
Less machine idle time
Advantages by dry machining
JBO solid carbide dies cut the cost
of producing threaded parts appreciably:
Examples from the fitting industry:
Machining of gunmetal with a JBO carbide cutting die G ¾". 260,000 parts (one tool, reground three times).
With a M 22 x1 carbide cutting die: 780,000 parts (one tool, reground five times).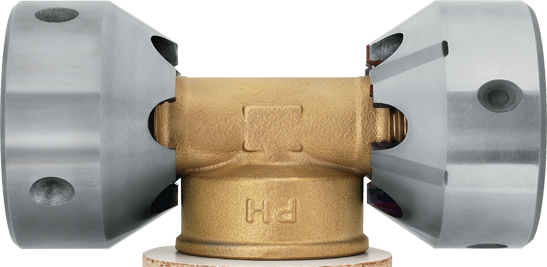 Solid carbide thread cutting die Thread cutting die cabide-tipped (brazed)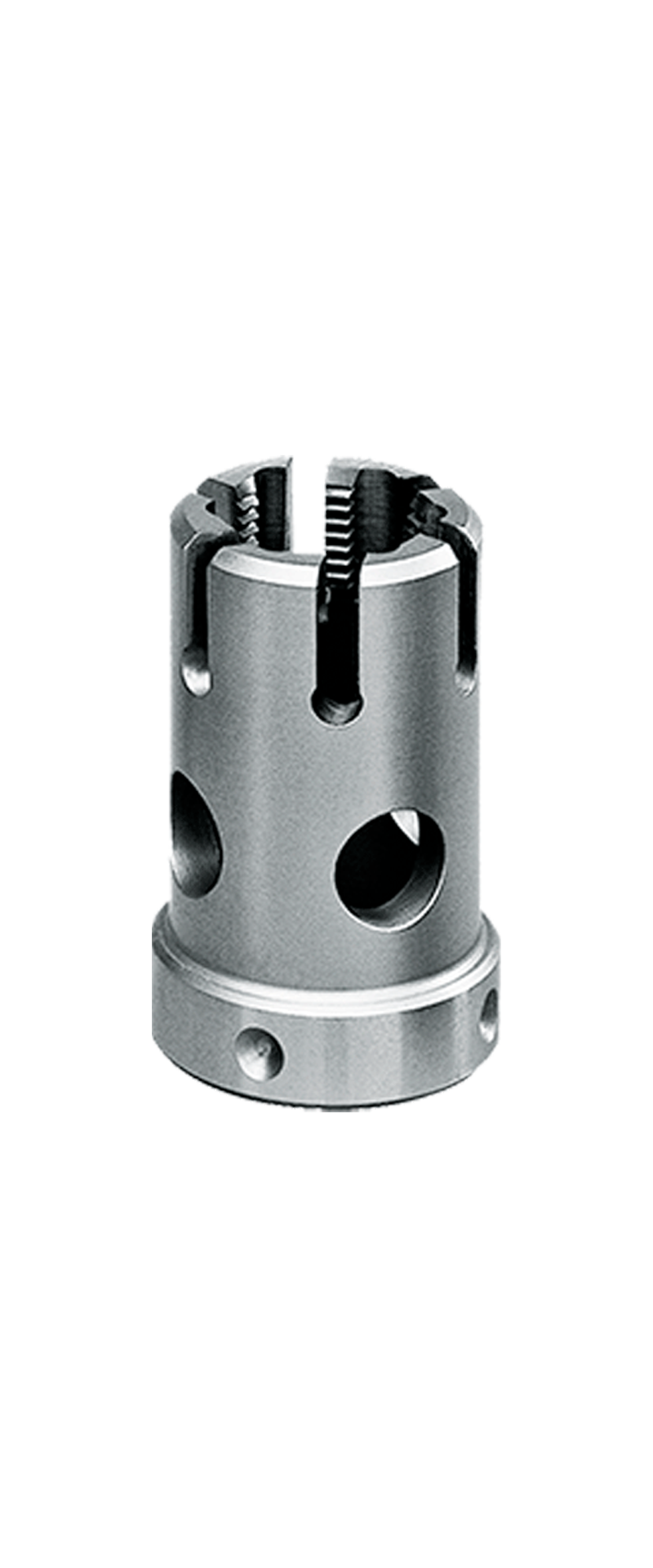 Customized
Special Thread Cutting Dies
Our special thread cutting dies are always
designed in accordance with the customer's
specific requirements / workpieces.