JBO Thread
Milling Cutters
An added value for modern CNC machining
Long time life, shortest processing times and an excellent surface quality - these are just three advantages of our solid carbide thread milling cutters, -wide range thread milling cutters, -drill thread milling cutters and indexable thread milling cutters.
Do you need special thread milling cutters? No problem!
We analyze your process of machining and work out a cost and quality optimized solution.
General advantages of thread milling
Threads to different tolerance classes can be produced with same cutter

Tool breakage does not necessarily entail scrapping of the workpiece

Less power needed for cutting internal threads

Short machining times due to high cutting speeds

Excellent thread surface finish

Short chips, hence no chip problems

Right and left hand threads can be produced in blind or through holes by the same cutter

Low cutting forces enable threads to be cut in thin wall workpieces

Cutting speeds and feeds can be matched individually to workpiece material

No change of cutter spindle direction of rotation required

No special tapping chucks required, standard chucks suffice

Threads can be cut to exact depth

Threads can be cut down to near bottom of blind holes

Start of thread accurately determined by NC programme
Do you need
special tools?
No problem!
We analyse your threading and develop an economic
and high-quality solution, which is exactly adjusted
to your requirements!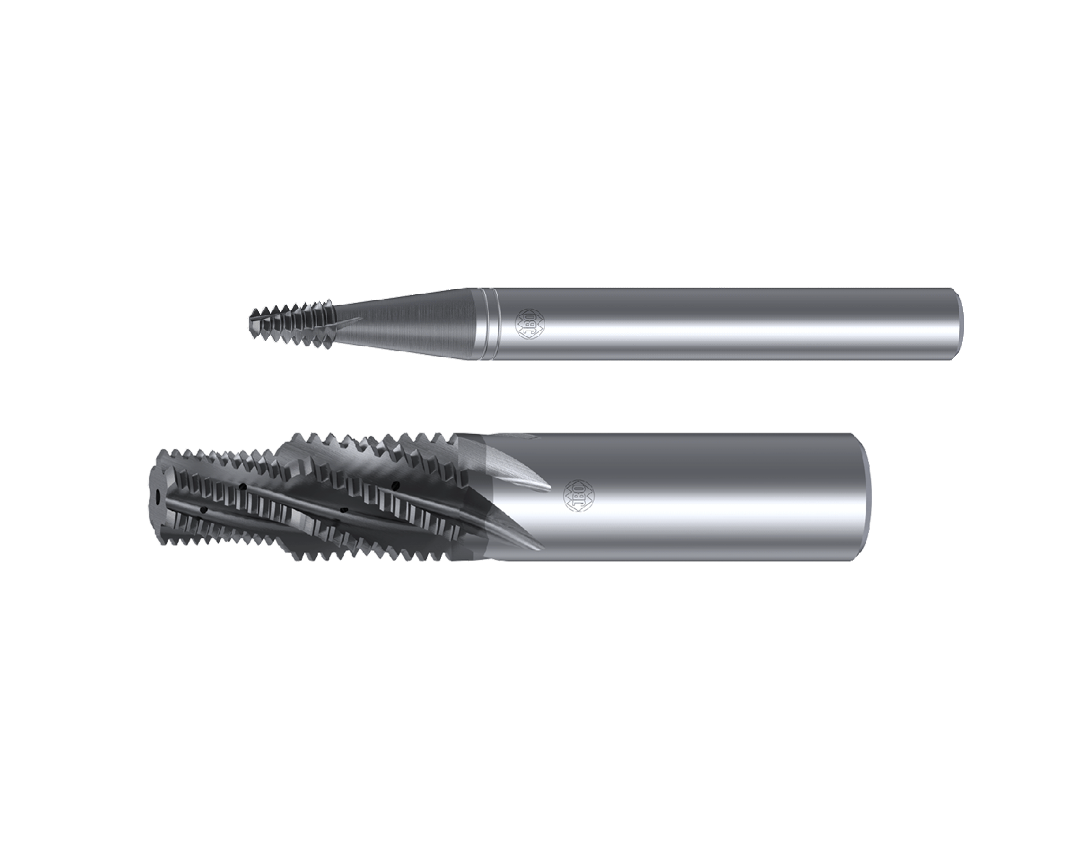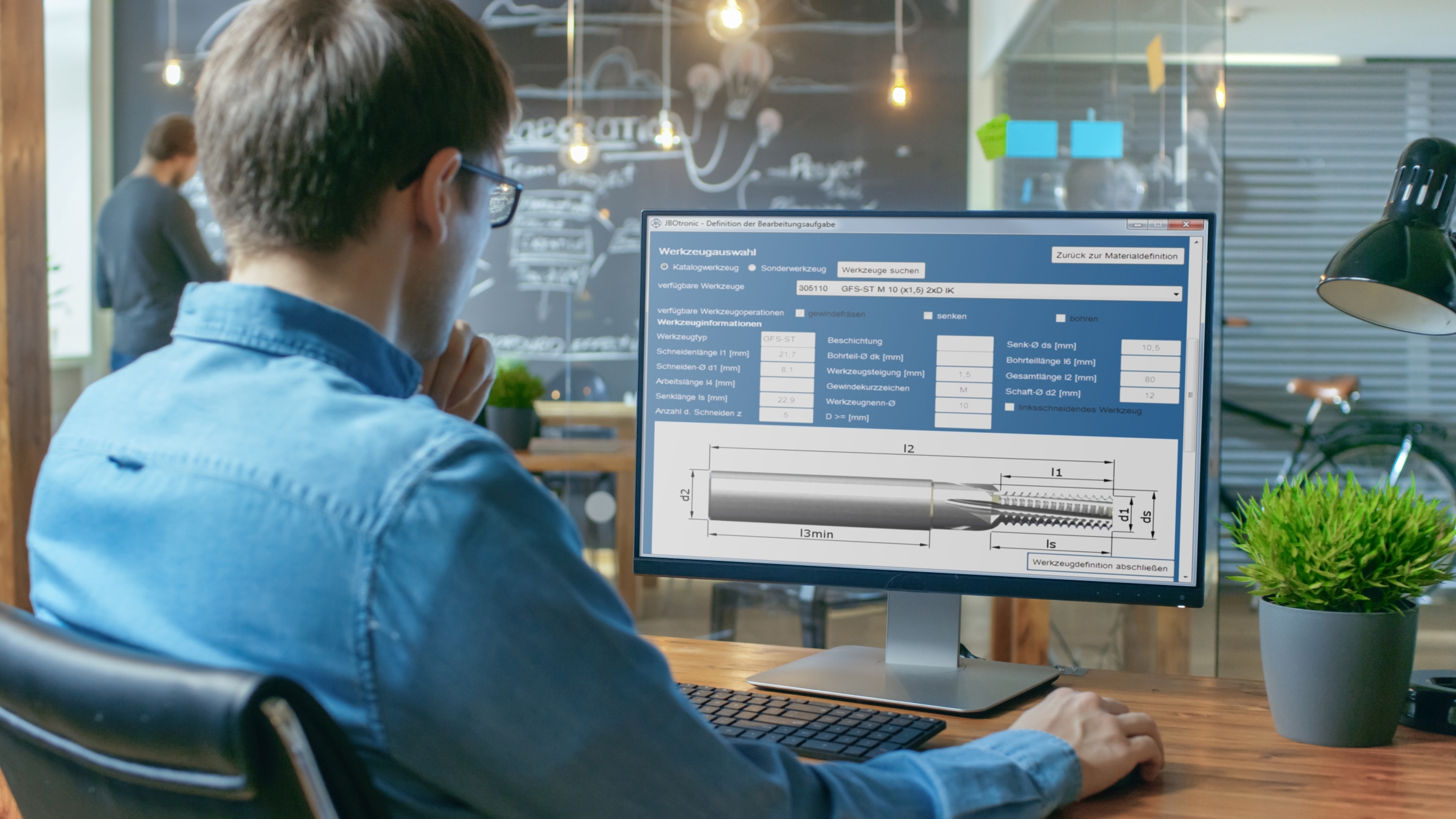 JBOtronic -
programming software
To work with thread-milling for our customers
and those who want to be as simple as possible,
we have developed the software JBOtronic.
With JBOtronic the creation of thread milling programmes
for DIN- / Heidenhain-based NC controls conditions
is efficiently possible
JBOtronic supports you with
Selection of the most commonly used standard threads
Definition of cylindrical / tapered special threads
Selection of the material and tools
Selection of machine control, machining options & cutting values
Automatic calculation of the NC code