GFW-Q
Thread milling cutter
indexable insert type
Universally applicable indexable insert thread milling cutter, characterised by high stability and economy.
The newly developed, low-vibration insert-tensioning system enables above-average feed rate values with a high level of ?exibility
In combination with four complete cutting edges per indexable insert this enables longer tool life with lower processing times
Indexable insert type WP-Q
4 complete cutting edges per insert

2 out of 3 replacement cutting edges

available in protected position

Production times reduced

via higher cutting values (feed rates)


Rapid turning / replacement of inserts

because clamping screws need only be lightly loosened
Future-fit insert-tensioning system
Clamping of the insert is via double-sided toothing uniformly over complete insert length
Maximum clamping force with low clamping torque
Maximum load capacity of cutting edge via form ?t (toothing)
Maximum economy - the complete torsion cage is highly vibration-reducing, enabling maximum feed rate values
Tool for universal use in manufacture of internal screw threads in a wide range of thread-Ø with an identical pitch. Each insert has 4 useable cutting edges.
Available thread types
Spezification
with internal coolant
Available versions
uncoated

TiCN
Available shank versions
Straight shank according to DIN 1835 B

Example:
Sequence of operations: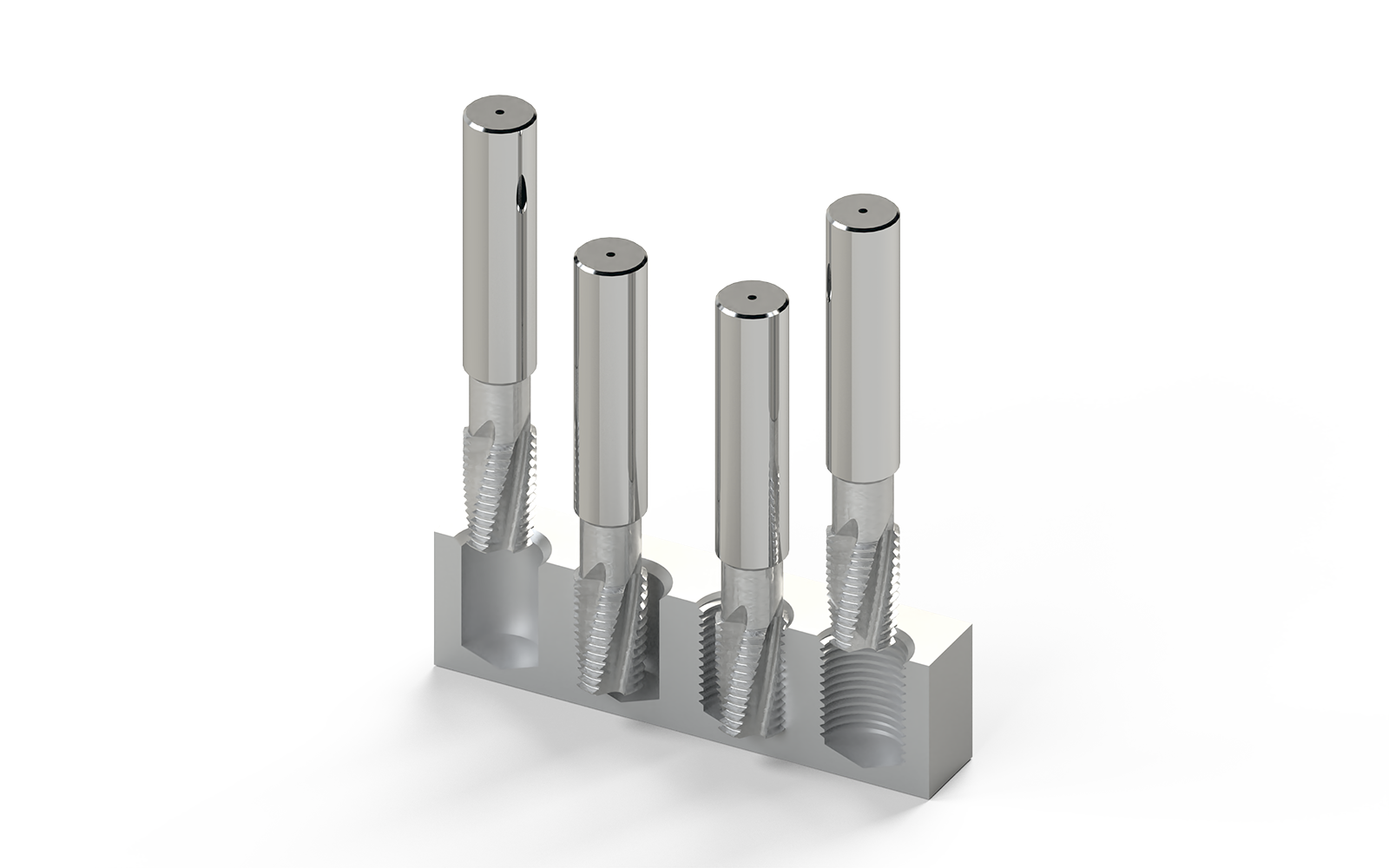 1. Tool moves to initial position above centre of hole
2. Thread milling starts with cutter entry path
3. Thread milling followed by exit path
4. Return to initial position and end of machining cycle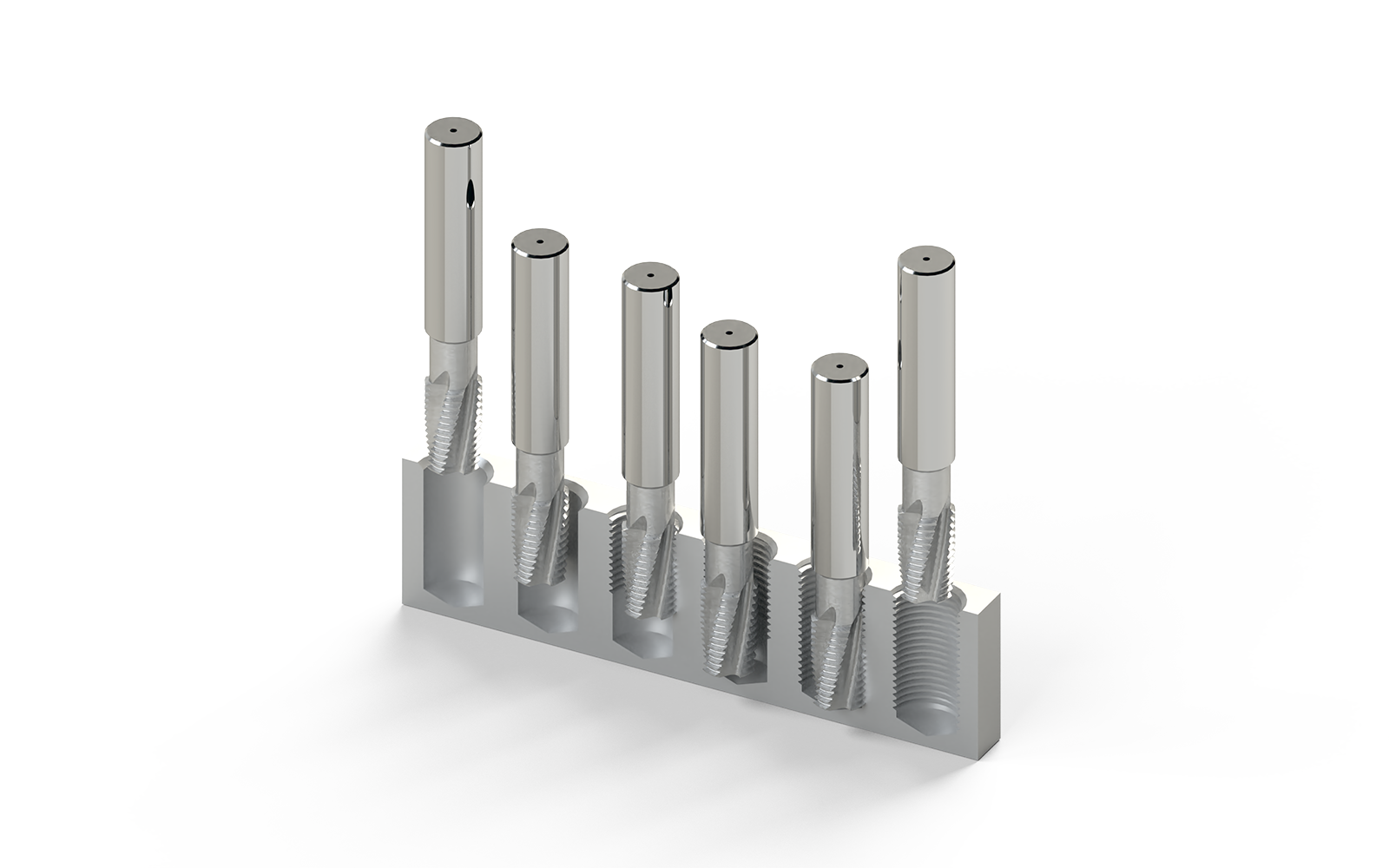 Sequence of operations with vertical displacement
1. Tool moves to initial position above centre of hole
2. Thread milling starts with cutter entry path
3. Thread milling ends with cutter exit path
4. Z-axis displacement to required depth
5. Second thread milling process starts with cutter entry path
6. Thread milling followed by exit path
7. Return to initial position and end of machining cycle